Tiny House Competition 2019 - Submission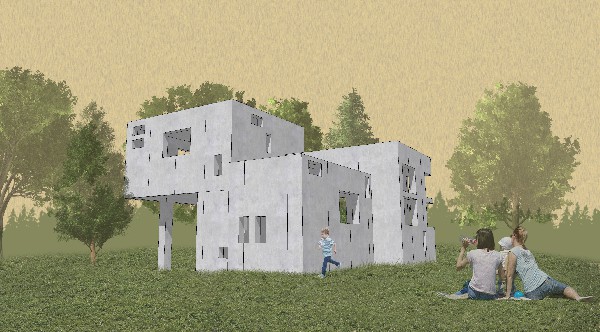 2019's House In Forest Competition was centered around promoting ideas of protecting forest environments, while raising awareness of the potential that lies in sustainable housing design. The program was a residence that has a footprint no larger than 250 sq. ft. and includes a living room, bedroom, kitchen, and bathroom.
The shifting climate that is producing extreme environmental conditions calls for a type of architecture that is permanent in its material and structure to reduce the demands for new buildings, while maintaining flexibility in its aesthetic and form to accommodate a variety of climates and programs.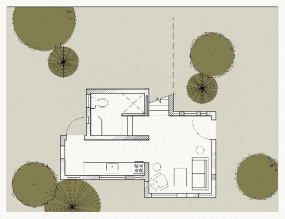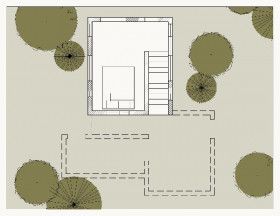 The use of a concrete, modular system with standard dimensions that adhere to simple rules can provide the balance between these two demands. Pre-cast panels can be transported easily onto site, and assembled with minimal impact to the surrounding area. In this instance, the vertical joints respond to the striation of the trees, and fenestration is coordinated to maximize views and daylight. The building is partially elevated to connect to the top of the forest, and is balanced with a portion sunk into the earth.
The result is a site-specific, custom building that has implications of universality. The significance of place has to be remembered in order to achieve sustainability, but providing an affordable and permanent way to respond to it
cannot be neglected.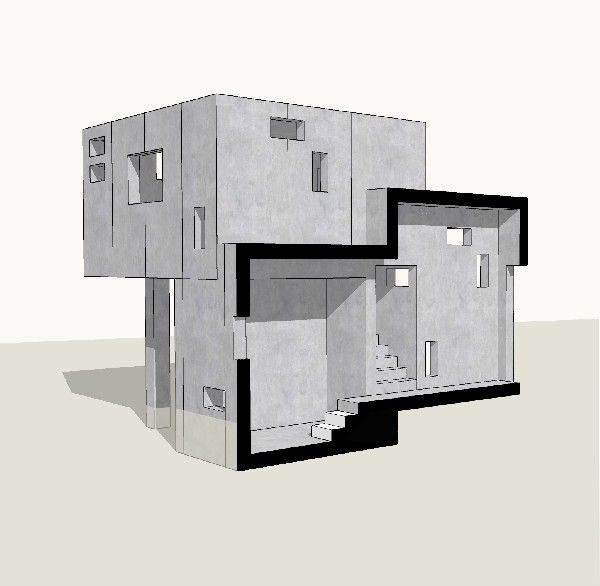 May 1, 2019
by